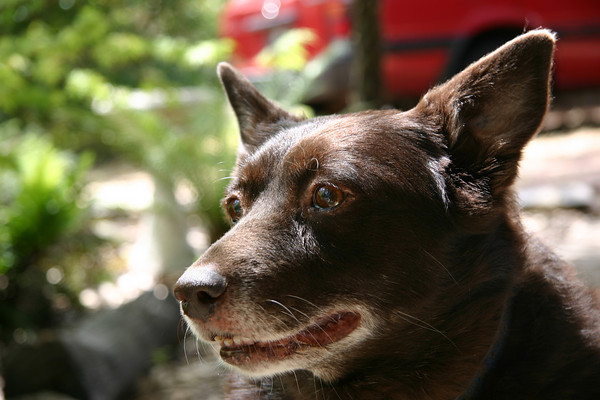 Our good dog Bluey died today, aged sixteen years. He was a gentle, good natured dog with a deep interest in black socks.
Like most dogs he also loved to eat, although when his sister was around he would only get what she allowed him. His most favourite food of all, however, was whatever you happened to be eating at the time. I have strong memories of Bluey sitting at my feet, watching every mouthful of toast or chips or whatever, fully believing that this time I wasn't going to give him any. Of course I always did. This is important, I think. A boy needs a dog to share his crusts with.
He lived a long and happy life but I suppose he missed his sister.
I'll miss you, Blue.