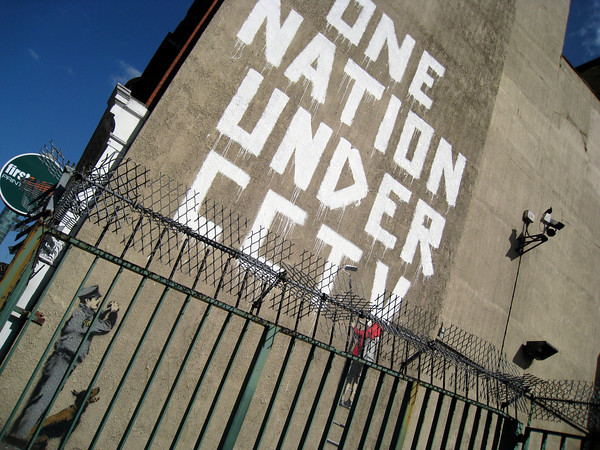 Over the weekend a new work by Banksy appeared on a wall outside the Post Office sorting building in Newman Street near my work.
There's no tag, so it's possible it's not by him but it certainly looks like a Banksy and the fact that, according to the Mail, it required three stories of scaffolding to be erected makes it audacious enough to be his. After all, this is the guy who hung a smiley faced version of the Mona Lisa in the Louvre.
More pictures in the gallery.